Create rules to set target branches for merge requests
Some projects use multiple long-term branches for development, like develop and qa. In these projects, you might want to keep main as the default branch since it represents the production state of the project. However, development work expects merge requests to target develop or qa. Target branch rules help ensure merge requests target the appropriate branch for your project and development workflow.
When you create a merge request, the rule checks the name of the branch. If the branch name matches the rule, the merge request pre-selects the branch you specified in the rule as the target. If the branch name does not match, the merge request targets the default branch of the project.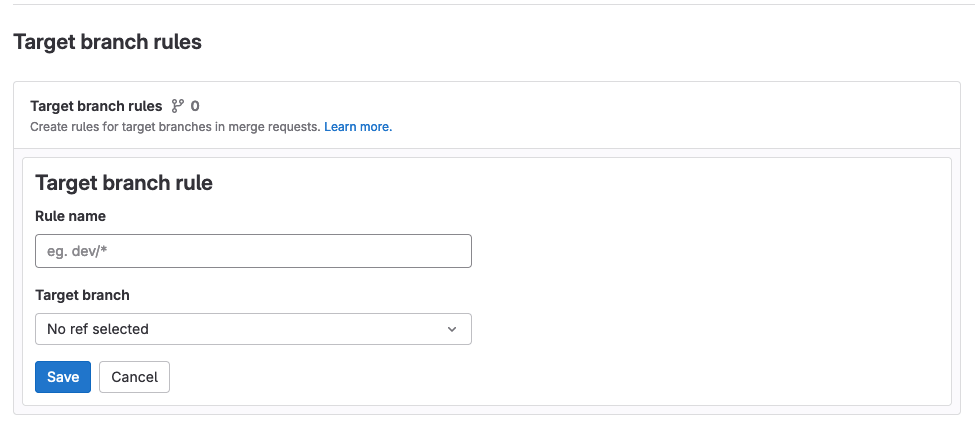 ---
Resolve an issue thread
Long-running issues with many threads can be challenging to read and track. You can now resolve a thread on an issue when the topic of discussion has concluded.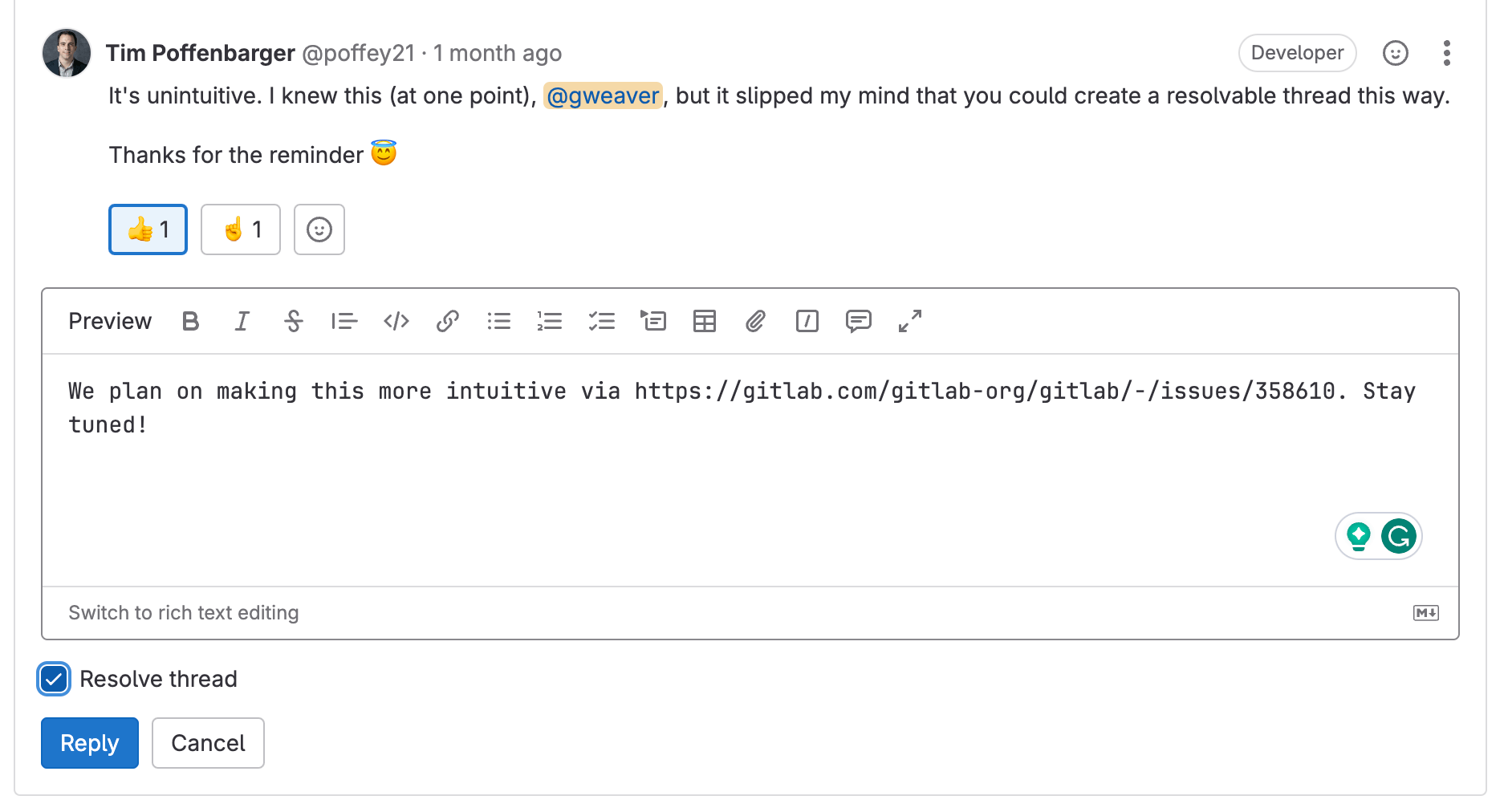 ---
Fast-forward merge trains with semi-linear history
In 16.4, we released Fast-forward merge trains, and as a continuation, we want to ensure we support all merge methods. Now, if you want to ensure your semi-linear commit history is maintained you can use semi-linear fast-forward merge trains.